An Insight To Darkweb Hackers For Hire
5 min read
Two weeks ago I posted a podcast episode and a blog post looking for your security stories. In those new posts I added a new, never used, ProtonMail email address I have. ProtonMail is one of the leading secure, anonymous email services and I have talked about it and supported them before. I quickly learned how fast the bots pick things up and spread with little effort.
Within one week I had random, unsolicited spam messages for Hackers For Hire services. How they got my email address is unknown. Probably some bot scanning the web looking for Protonmail addresses because I never have received anything like these messages to any other 'public' email I have or the primary one I have used for the podcast or blog.
In the spirit of my initiative to bring security awareness to all, I hung on to them and now posting them for you give further insight to how the real world actually works. In these emails the world of hacking and business behind it.
Cyber crime is a business, a very lucrative and very dangerous business. There are 'script kiddies' out there that hack for the fun of it but the ones you should be worried about are the ones that are financially motivated. Focused, determined and have a reputation of being successful. Hacking at its core is not very difficult. Like any skill, practice makes perfect and once you get the process down you are good to go. Hacking does require significant amounts of time, patience, trial and error and vast amounts of data and files to pull it off.
People who are good sell their services for good or bad. Any action against someone else's accounts or services is illegal, period. Hiring these people to act against someone else makes you culpable. On the flip side you could hire these people to hack or recover accounts or apps you own.
Here are two examples of these Hackers for Hire.
The first one is leaning toward the malicious side. Promoting social network snooping and take over, stealing cryptocurrencies, credit card crimes and so on. IF this person will actually carry out any of activities or just steal your money is a risk from any Darkweb engagement. My point is the hackers are everywhere, it's not just organized groups or state sponsored activities the threats actors are EVERYWHERE. Big to small, hundreds to one guy. This is why security so so vital.
In need of social services?

I am an experienced hacker from the Darkweb.

Recently read an article about how much people demands or search for someone who could help with all of these computer tech.I provide services to all sorts of hack related issues like: WhatsApp (hacking,cloning or spying)Mobile phones/numbers(retrieving text messages,call logs(voice call/video call),Facebook(Retreiving passwords,hacking/cloning) and Skype,Imo,Kik,Gmail,Yahoomail,Protonmail,Bitcoin(Trading bitcoins/Ethereum,Earning at high rate and selling at low price and hacking BTC/ETH),hacking HTML sites,CREDIT CARD(Increasing credit limit and  pay off debts),CREDIT UNION,ACH,Wire transfer.Encrypting and decrypting E-mail,Sites,creating social securities to your data's.

Looking forward to hearing back from you soon.Thanks
Not all hackers are necessarily evil. Although I would never use one as I don't trust anyone. This one has the angle that he's a White Hat hacker you can use of you lose control or get locked out of your accounts. One risk is this person might help you but secretly steal all your sensitive data he may come across in the process and hold you data hostage. One red flag with this email is even though they end the email that 'they' are the best ethical hacking company online, the company name is never mentioned. The email this was sent from was an AOL email account. AOL! If you are the best company at what you do you'd think A) The email would be written better. B) The company name would be proudly listed. C) A real email address would be used to communicate.
Hire a hacker to help protect your children from cyber predators. Our professional hackers can find the source and help close the case on any investigation. Hire a Hacker!

Everyone loses a password at some point. We help crack/recover passwords from computers, mobile & wireless devices, E-mail accounts, FaceBook and more! Hire hacker!

Has your Facebook, Twitter or Google+ account been attacked by a hacker? Do you need to get back into a social media account? A Professional Hacker Can Help!

Any email is hackable and we can get in and recover your passwords. Hire a professional hacker to recover your personal data. Hire an Email hacker now!

Our professional hackers can encrypt any data and help protect sensitive information from any hacker who might try to hack your systems. Hire a hacker now!

No matter what your hacking need, we can get it done in a professional and timely manner.

With round the clock support you can reach one of our Ethical Hackers or our staff quickly and get your project started.

we are the #1 Hacker for Hire Company Online for a reason. 

make sure you know you're hiring the BEST!

• We're the only Certified Ethical Hacker for Hire company online.

• We're the only Ethical Hacking Company online to Guarantee you will get results.

• You can back out any time before your project starts and get a full refund.

• 100% Confidential and we WON'T expose your confidential data to anyone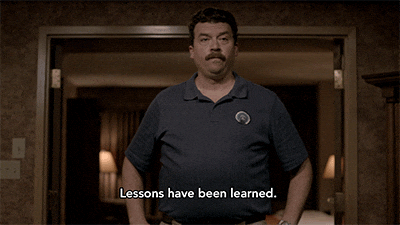 There are two take aways from this post –
My email address bblogger@protonmail.com existed for a year with ZERO spam. Within one week of posting it publicly on my podcast and here I got spam like the two above. Bots are everywhere and most messages are automated.
There is a business for hackers. This is about money and no one is safe or free from being hacked or scanned because you 'lay low'. If you are on the Internet you are no different than anyone else. They will find out.
The best defense to both scenarios is a good security practice. For your business or personal life security needs to be in place.
If not… It's only a question of WHEN you get compromised, not IF.
End of line.
Binary Blogger has spent 20 years in the Information Security space currently providing security solutions and evangelism to clients. From early web application programming, system administration, senior management to enterprise consulting I provide practical security analysis and solutions to help companies and individuals figure out HOW to be secure every day.
Subscribe
Facebook Page
Follow Me On Twitter
contactme@binaryblogger.com