Apple 11 Is Coming, My Thoughts On What I Wanted To See
4 min read
The iPhone 11 was announced earlier this week by Apple. I am an Apple customer and have been since the iPhone 4 I think, maybe earlier. I watched the event, read the blog posts and have sat on my thoughts about it for a few days and now ready to render by verdicts.
I will first start off with the new devices themselves.
The iPhone 11 is coming in several new models. The iPhone 11, 11 Pro and 11 Pro Max. However Apple is very trick with their marketing and how they presented it. When the prices were announced many people thought the iPhone 11 was a better phone and $300 cheaper than the iPhone XR. The XR is the top current gen iPhone. The iPhone 11 is not the iPhone X/XR replacement, it's the replacement of the XS. The less powered phone is the one you need to compare the iPhone 11 model. When you do the cost change isn't that much.
The iPhone 11 Pro is the comparable replacement of the iPhone XR. Moving the names around and not tagging the iPhone 11 with anything the assumptions were made. I fell for it, but quickly realized the power under the hood and the materials the case was made of the 11 and Pro didn't line up to the XR.
That aside the iPhone's biggest jump are when it comes to the cameras. The iPhone 11 has two cameras and the Pro has three. Photography, capturing our lives, creating content is Apple's focus going forward. In addition to the cameras the iOS operating system and apps are making it easier for regular users to create, edit and produce quality looking products.
I would consider myself a photographer hobbyist so I am all in with the iPhone 11 Pro, maybe the Max. Aside from the camera the rest of the reveal was not earth shattering.
Face it, the faster processor, longer battery life, better construction and other improvements are not surprising. They should be expected. Technology and manufacturing improves each year so all the hype over boosts in processing power and bettery life aren't new. All the other features fell flat.
I have had my phone for two years and for a few reasons I will be upgrading as planned. However, if I didn't have to upgrade there is nothing on the iPhone 11 vs. the iPhone X that I have that I absolutely must have or want.
Here are a list of things I hoped Apple would have announce that would have made me jump and be first in line to get my hands on a new iPhone 11.
Apple Pencil working on the iPhone. Even if it was a newer, smaller, finer point pencil I would get it. There have been many times I wished I had a regular writing tool and jot notes down rather than typing out a semi-long note or thought.
The Notch… it's still there…
iPhone Fold. Even though I will stick with Apple primarily for their security and privacy positions in general, I am really intrigued by the Galaxy Fold. You give me an iPhone fold with Apple Pencil support I won't even argue the price.
Siri advances. I know iOS 13 has Siri improvements coming but Siri was non-existent this week. What I am looking for is not just control of my whole phone but controlling the apps themselves. My biggest wish list comes from Alexa and being able to call out what playlists in Spotify to play. I can't do that with Siri and I won't switch to Apple Music ever.
New AirPods. The Mrs. has the first gen AirPods and they're are absolute crap now. She is moving to the new Powerbeats.
5G support. This one is a mystery up front but is another Apple move when you think about it. iPhone 11 doesn't have 5G but the time the iPhone 12 comes around 5G rollout should be widespread.
Price, too dang expensive for what you get compared to the rest of the market. Here's a good article about that comparison – https://www.marketwatch.com/story/apples-new-iphones-are-overpriced-and-behind-the-times-2019-09-13
Yes the iPhone 11, especially the Pro, is a fantastic phone. It's fast, sleek and will make many people very satisfied. The flip side is that the iPhone 11 is not innovative. Apple is moving toward services rather than the Steve Jobs focus on design, innovation, new ways to think different, to tell us that we need to do it this way and turning out to be correct. Those days may be over unfortunately. Technology improvements that follow the flow of regular change isn't something I would be highlighting, it's expected. Show me something new. Show me something we hadn't thought of before. Show us something that we need. We haven't seen that from Apple in a long time.
Apple could have skipped the two hour dog and pony show, fake presenter excitement showing off features and over produced marketing videos that 99.9999999% will never re-create and simply released a press release on the new specs. That's how un-impactful they were.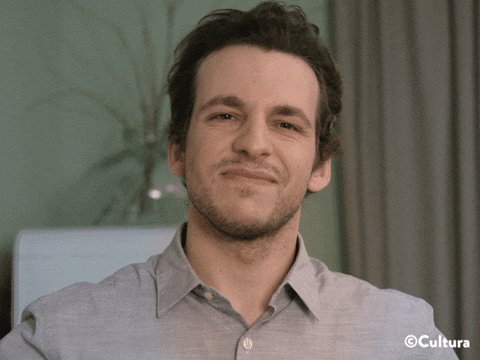 End of line.
Binary Blogger has spent 20 years in the Information Security space currently providing security solutions and evangelism to clients. From early web application programming, system administration, senior management to enterprise consulting I provide practical security analysis and solutions to help companies and individuals figure out HOW to be secure every day.
Subscribe
Facebook Page
Follow Me On Twitter
contactme@binaryblogger.com