Interview With the CEOs Of Vivaldi And Startpage.com
4 min read
Over on my sister blog, Security In Five, episode 749 of the Security In Five podcast I was joined by the CEO, co-founder of Vivaldi Jón S. von Tetzchner and the CEO, co-founder of StartPage.com Robert Beens. They asked to join me to discuss the importance of privacy and keeping our Internet use private in today's remote world. They also shared a new partnership announcement between the two companies.
Vivaldi and Startpage.com now form the most end-to-end Internet browsing solution to allow you to use the Internet how to want yet keeping your data away from trackers and collectors.
Here is the podcast episode and the official announcement.
============================================================================
Startpage and Vivaldi bring more privacy to your search
As search traffic and privacy concerns rise, Startpage and the Vivaldi browser – both governed by strict European data protection laws – give users world-class search results with zero tracking.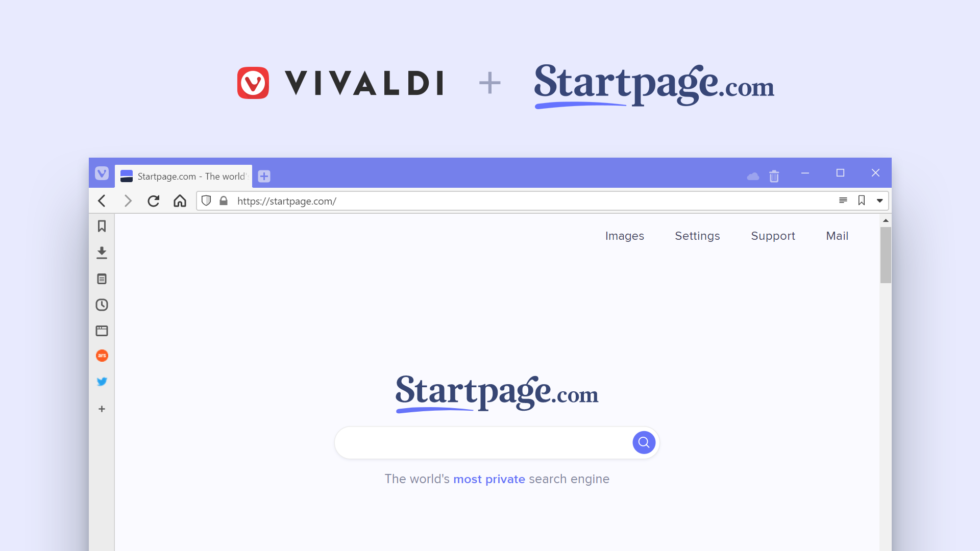 Search is at the core of the online experience for our users. That is why Vivaldi – available on Windows, Mac, and Linux computers, as well as on Android devices – gives you the freedom and flexibility to search exactly the way you want.
When it comes to search engines, our users are especially sensitive to tracking. And it becomes imperative to find the right balance to maintain your privacy while getting the best search experience possible, along with unbiased search results.
With increased surveillance, security breaches, and poor privacy practices, companies that don't track you are making waves.
And today, we highlight one of our search partners – Startpage.
We are constantly looking to give you more choice and opportunity when you browse the web. And our collaboration with Startpage makes it easy for you to search the web freely without intrusions to your privacy.
Browse with Startpage – the first privacy-focused search engine
Startpage is the world's first private search engine, founded in the Netherlands in 2006. Startpage does not track, log, or share user data.
They don't store any of your searches, and they don't profile you. This means not setting cookies and also not storing IP addresses.
Startpage and Vivaldi give you easy, powerful ways to improve online search privacy and security. This collaboration empowers our privacy-aware users to customize their browsing experience while receiving Startpage's best-in-class search results and unrivaled privacy protection.
The recent rise in global internet traffic during the COVID-19 pandemic has accelerated privacy awareness, as users become increasingly mindful of how they might be tracked online and what is done with that data. According to a Pew Research Center survey conducted in April, over half of U.S. adults said they decided recently not to use a product or service because they were worried about how much personal information would be collected about them.
And privacy was an increasing concern prior to the crisis. In a recent survey, 84% of Vivaldi users said that the privacy reputation of a search engine is important to them.
Our partnership with Startpage is even more important at this critical time when our users seek maximum privacy and control of their online experience.
Recently, we've added a number of privacy-enhancing tools and features so that we can protect you from trackers and unwanted ads, and put you in control with our unique built-in features such as advanced tab management, an adaptive user interface, and customizable navigation tools.
Startpage searches deliver completely unbiased results while also protecting users from annoying ad and price trackers that follow them around the web.
Our collaboration with Startpage strengthens our long-standing commitment to choice, opportunity, and customization so that we can give you more private search options without sacrificing the quality of results.

How to set Startpage in Vivaldi
If you are installing Vivaldi for the first time, you can:
Search with Startpage in the Address field by setting it as default in Settings > Search.
Search with Startpage using Search Engine Nicknames – no need to set it as default. In the Address field, type "s" (Startpages's nickname) followed by a blank and the search term.
Search with Startpage in the Search field to the right of the Address field. Clicking on the magnifying glass icon will reveal a menu of search engine options, including Startpage.
Browse, search and respect data protection laws
Just like Vivaldi, Startpage is headquartered in Europe. Both companies are compliant with the continent's strict data protection laws, including GDPR. Both companies are committed to giving users the most secure, safe, and private search possible.
Search on your own terms
Using a more privacy-focused search engine may require a change in your search habits but at least you'll be searching on your own terms.
And while we search the web with our preferred search engines, we notice that every search engine has its own features and user experience that accommodate different needs.
On that note, if you use Startpage and Vivaldi or are planning to give this combination a shot for the first time, let us know what stands out for you!
Originally posted – https://vivaldi.com/blog/startpage-vivaldi-bring-more-privacy-to-search/
============================================================================
Be aware, be safe.
Binary Blogger has spent 20 years in the Information Security space currently providing security solutions and evangelism to clients. From early web application programming, system administration, senior management to enterprise consulting I provide practical security analysis and solutions to help companies and individuals figure out HOW to be secure every day.
Subscribe
Facebook Page
Follow Me On Twitter
contactme@binaryblogger.com